Lighthouse Counselling and Counselling Supervision Hampshire
Life can be overwhelming and stressful, but working with an experienced therapist can help you achieve the life you want and offer a new direction and purpose.

Counselling is a talking therapy whereby clients are given the time and space to explore their concerns to allow them to understand, resolve and come to terms with their issues in a safe and confidential environment. Examples of concerns may include, but are not limited to:
Relationship difficulties such as separation, divorce, abuse
Stress and anxiety
Bullying, whether emotional or physical
Bereavement and loss
Work and career issues

Depression
Addiction
Anger management
Personal development and motivation
Post traumatic stress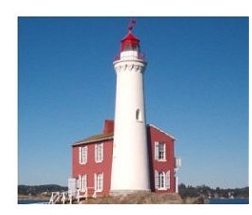 Unlike most Counsellors I do not adhere to any one particular approach, method or model of counselling, but rather focus on a positive working relationship with a client using a flexible approach to the many techniques available, combining the strengths of multiple theories in order to apply those that are most beneficial to the client's specific needs. I maintain a strict confidential, moral and ethical stance.

I am a qualified Counsellor, Supervisor and accredited member of the National Counselling Society, with membership of the Hampshire Association of Counselling Practitioners and listed on the Accredited Voluntary Register (AVR) which is recognised by the Professional Standards Authority.